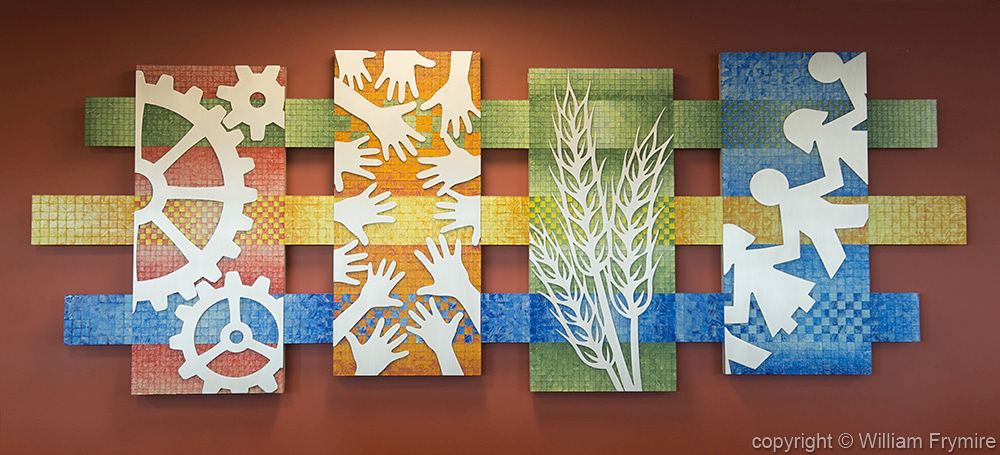 This mosaic is comprised of a colourful collection of hand painted glass tiles on acrylic overlayed with metal aluminum cutouts. The piece represents The City of Fort Saskatchewan's vision statement: Engaged people, thriving community. The mosaic is located behind the front desk at their city hall and comes apart in four pieces, each of which are LED backlighted for viewing in lower light levels.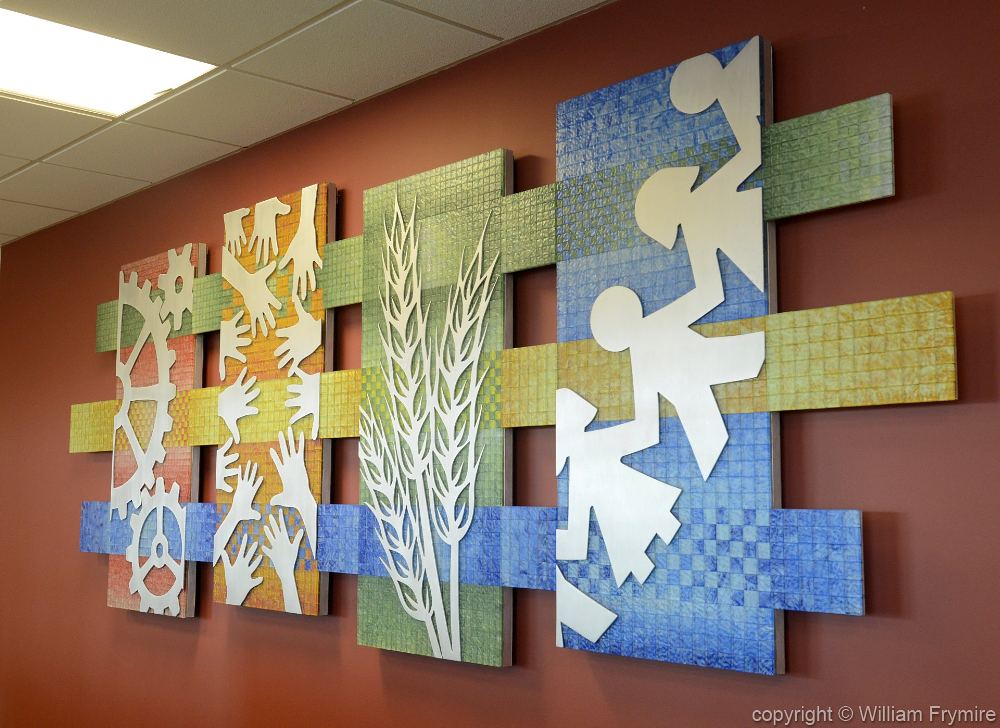 4 Panels attach to studs/ drywall anchors
Overall dimensions: 11`2" x 4' 2" x 3"
Total Weight: 300 lbs
Below are some photos from the production of the piece.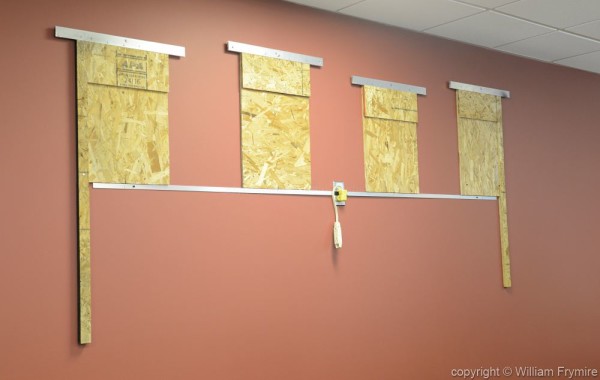 Mounting system just prior to hanging.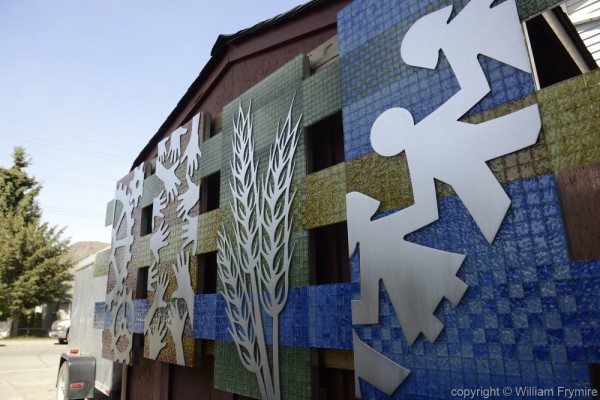 Installation pre-test on my outside shed. I didn't have a free twelve foot wall inside.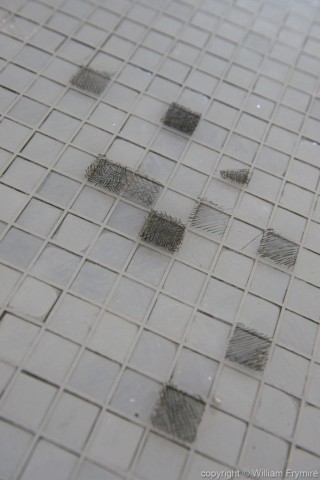 As the mosaic was optimized for front ambient light viewing, I had to darken some of the tiles that were more transparent on the back of the acrylic using an archival ink pen and some crosshatching so those tiles wouldn't be so bright when the panels were lit from behind.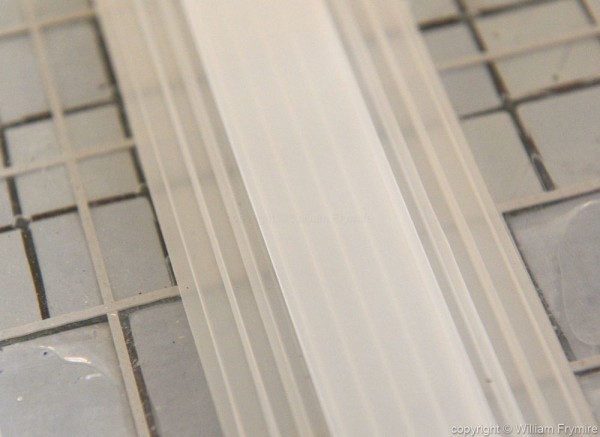 To prevent the distinct lines of the LED strips, I created these light baffles out of translucent corolplast  cut on an angle to gradually fade away the bright spots.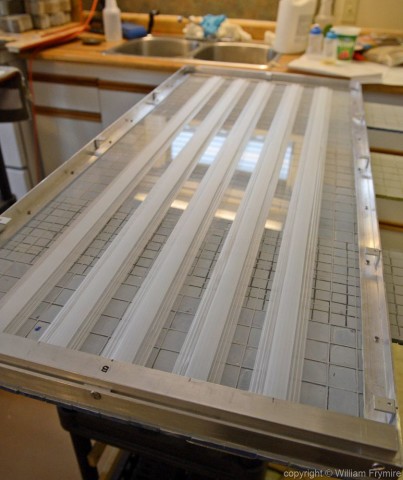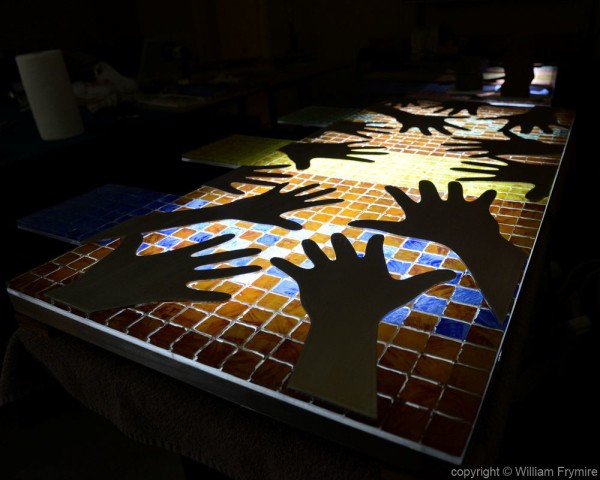 A test of the panel back lighting.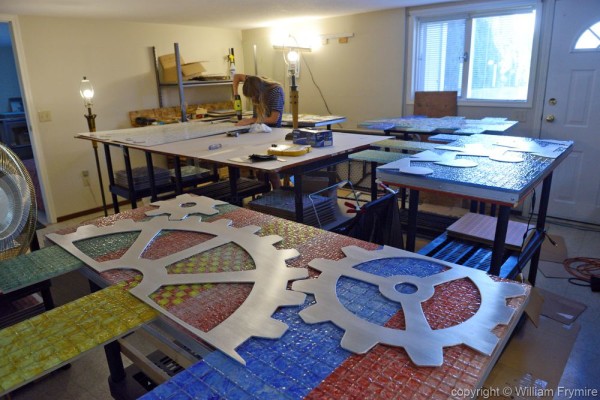 My daughter working on the backpanels in my shop.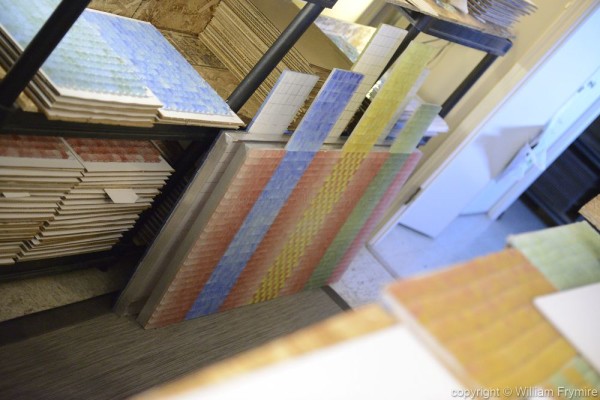 Two of the panels with the tiles epoxied on.

Mosaic acrylic panels reading for tiles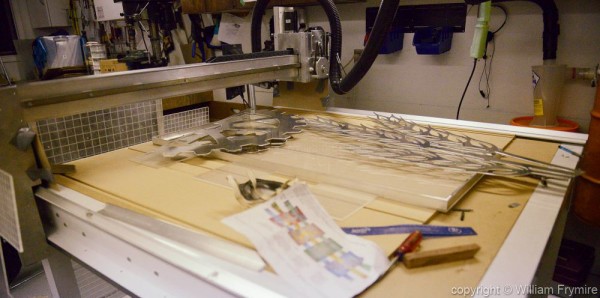 Aluminum pieces cut out on my CNC machine.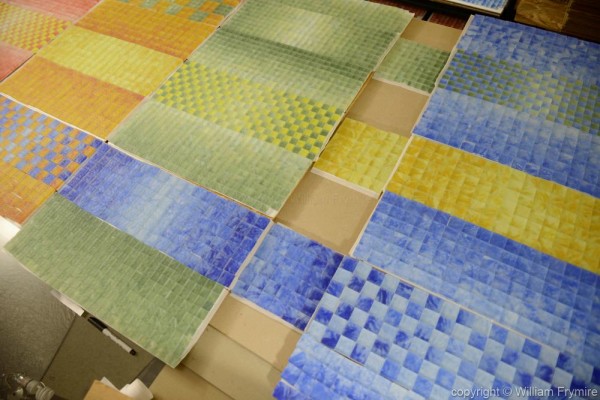 Tiles manually layed out and ready for panels.