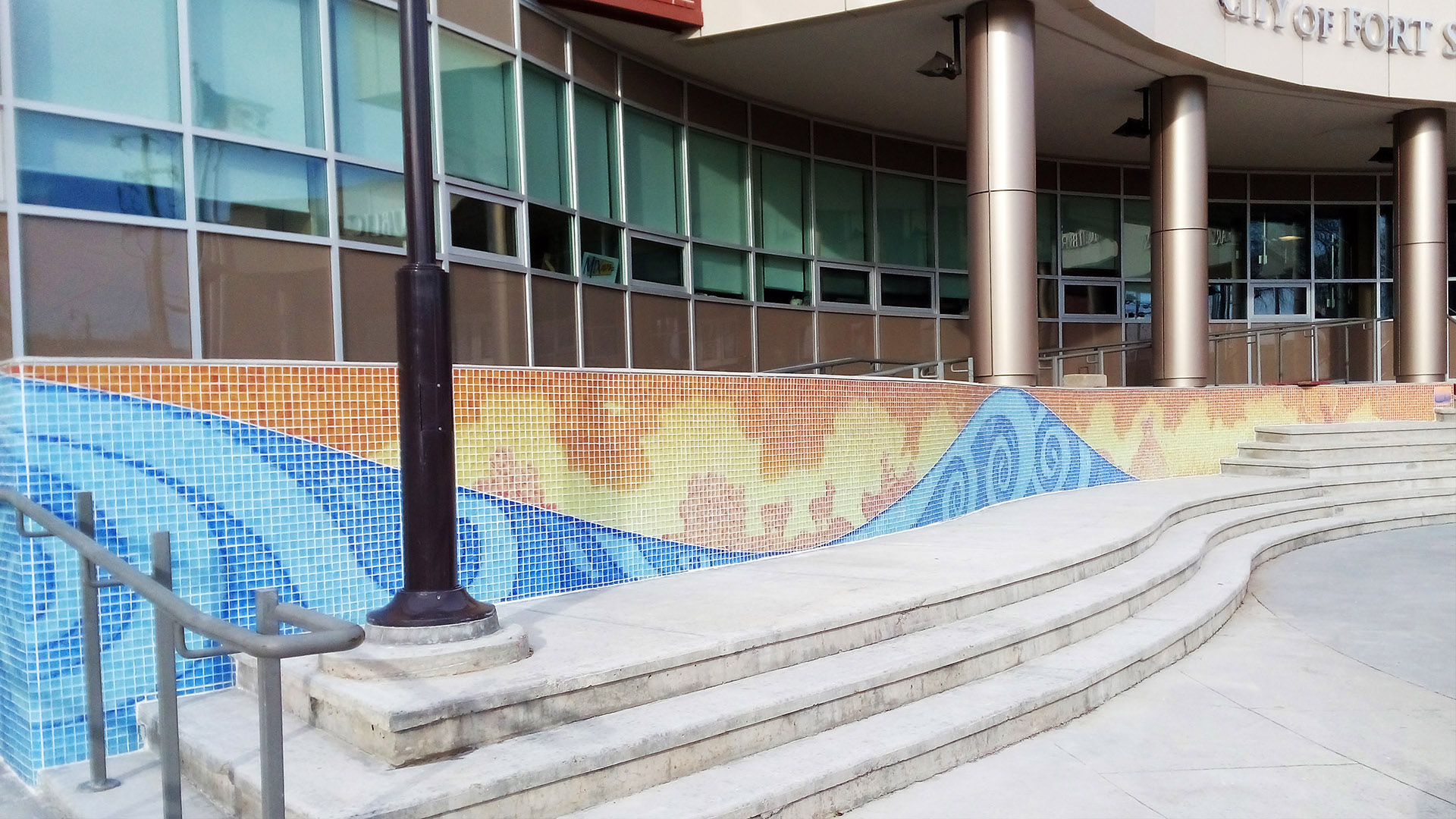 Completed in November of 2015, This 100 foot long mosaic adorns the front wall of the City of Fort Saskatchewan City Hall and Library. Comprised of almost 30,000 hand-painted glass tiles, the project took 3 months to complete.
Always changing, the ebb and flow of the North Saskatchewan River and its cycles shapes the lives and landscape of the valley. This mosaic pays tribute to the water that has sustained and nurtured the residents of this area since the first settlements thousands of years ago.
The blue swirling currents of the river are depicted in abstract spirals forming colourful river waves while the warm tones of the top sections in the mosaic represent the golden leaves of the river valley's deciduous trees in autumn. Within the mosaic, silhouettes of natural inhabitants and activities of the river valley community can be found, adding an interactive element to the piece as viewers search for the images.
I'd like to thank my assistant, Zuzy Rocka who deserves credit for her creative work which was instrumental in the creation of this artwork.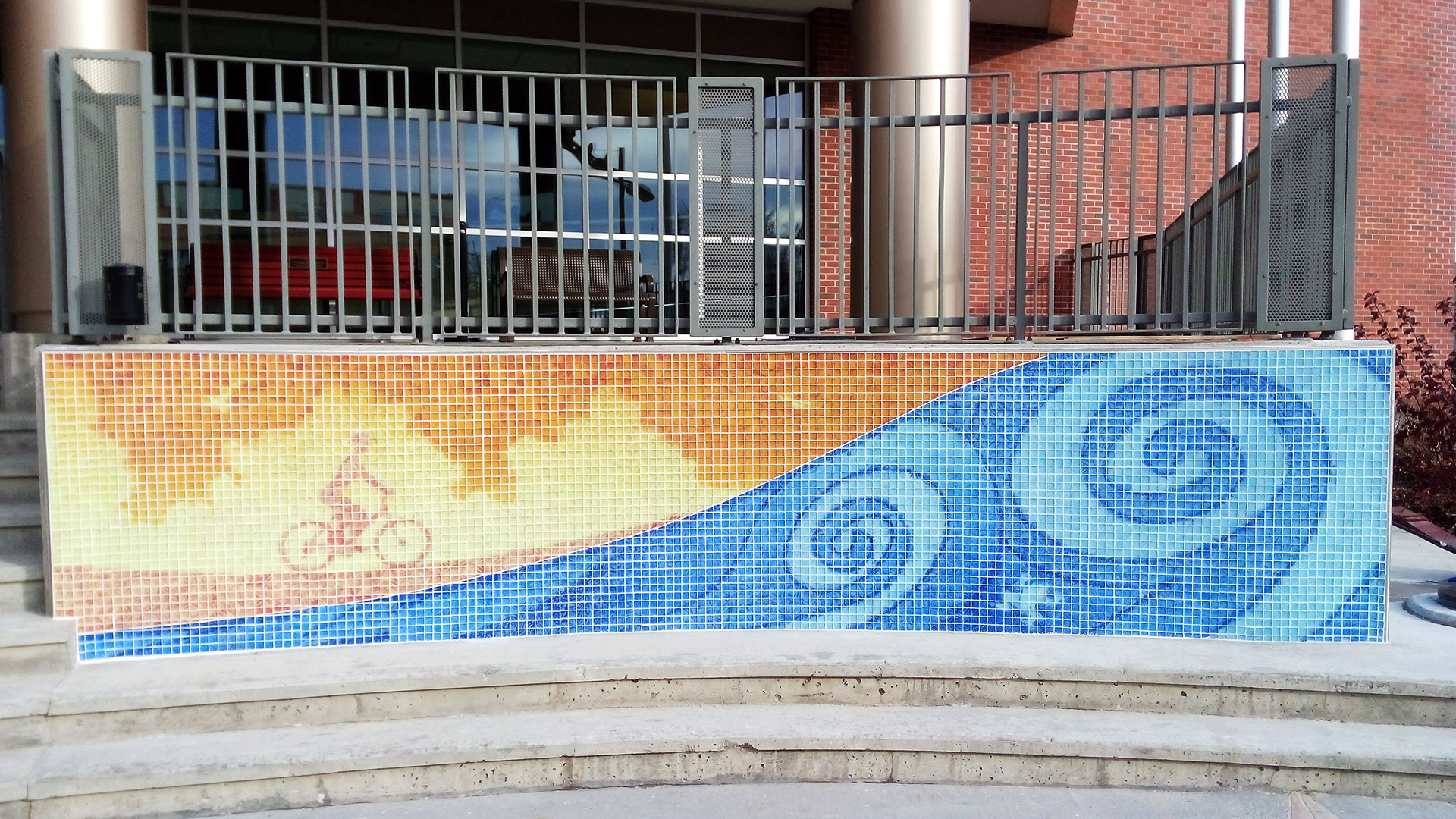 The photo below shows some of the panels in the studio where I checked all the tiles prior to transferring them to sheets and  transporting them to the site.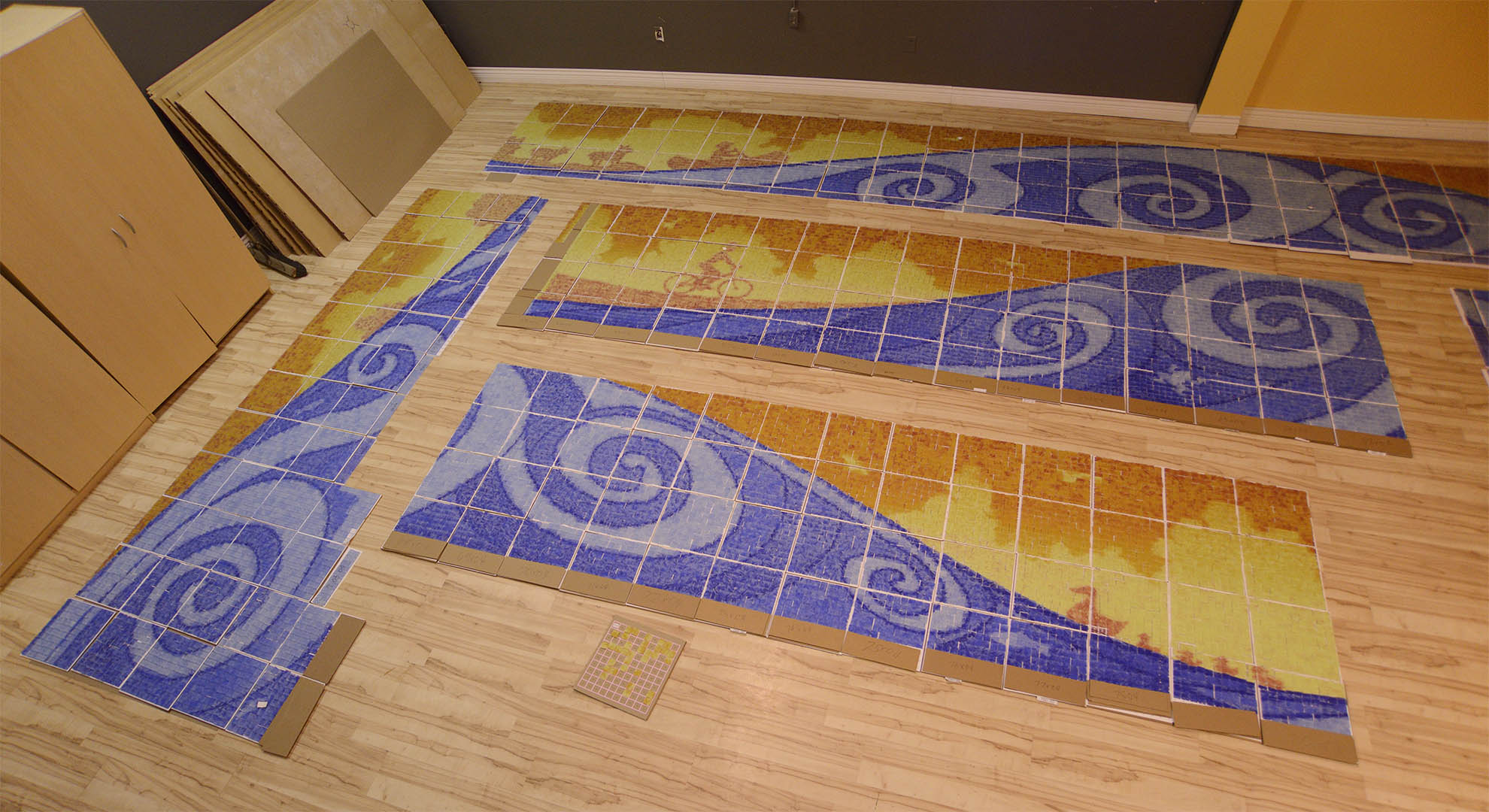 Material:  hand painted 20mm x 20mm x 8mm glass tiles adhered with Laticrete Platinum 254 thinset to existing cement wall
Tiles Used: 29,000
Dimensions: 100ft x 3-5 ft (330 sq. ft)
Weight: 2000 pounds