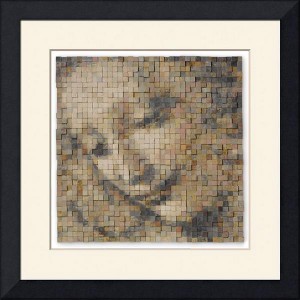 All of my mosaics are available as limited edition prints. I keep the editions to a very low number to protect your fine art investment.
The number of prints available is determined by how many rows of tiles were used to make the mosaic in the long dimension. For example, if the mosaic uses 24 rows and 36 columns, it will have 36 limited edition signed prints. Each print is accompanied by one tile from the tileset used to create the original.
Feel free to contact me anytime for print inquiries.