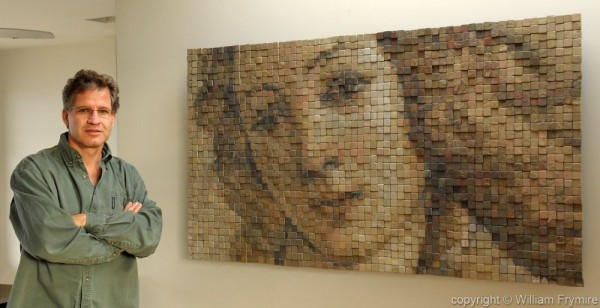 William Frymire – Kamloops, British Columbia, Canada
With over 25 years of experience working as a commercial artist, and illustrator, William Frymire is currently pursuing a career in sustainable public art, as well as creating fine art from found objects, natural stone and recycled materials. Environmentalism is a common theme in his work and his participation in various recycled art exhibitions demonstrate a commitment to environmental sustainability.
Frymire was born of Métis heritage in Prince George, Canada in 1965. He holds a diploma in Art in Merchandising from Langara College and a diploma in Digital Art and Design from Thompson Rivers University.
In addition to winning the Kamloops Art Council Juried Art Show, Frymire has been acknowledged by Thompson Rivers University as a Distinguished Alumni for Professional Achievement.